Dear River Racers and All,
Why not while away a few hours, or minutes, taking part in the first GRR Lockdown Quiz and maybe winning a prize? ?
Racers: First register your Race Entry on the website (but don't pay yet) and send your answers with the Registration Number to info@greatriverrace.co.uk. This is all we need for your entry. The person who accumulates the most correct answers will then have their 2020 Entry (up to crew of ten) marked as paid. If already paid, you will receive a refund; there is no cash alternative and entries are restricted to one per crew.
Non Racers: Go ahead and enter the quiz for your chance to win two adult and one junior ticket for our passenger boat following the Race. Just type in your answers next to the questions and send it back to info@greatriverrace.co.uk.
Good luck to you all ????‍♀️??
Team GRR

GRR LOCKDOWN QUIZ
Win a Race Entry and Spectator Boat Tickets
Name:
Race Entry Number:
1. Name the celebrity starter above.
2. How many bridges does the Race pass under?
3. Name the non-UK countries which took part in 2019.
4. Where can't you overtake in the Race?
5. In which year did the Race change direction?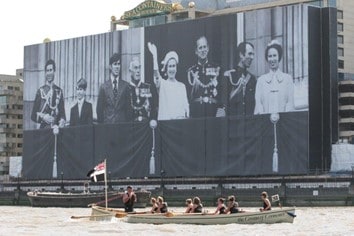 6. In which year did the Race above take place?
7. What size flag must all boats fly throughout the Race?
8. Every boat has to carry a Passenger; why is that?
9. Why is it claimed that Lambeth Bridge is a particular shade of red?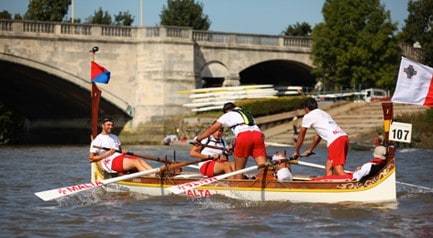 10. What type of boat is pictured above?
11. Name the charity which provides the Safety Boat cover for the Race.
12. The overall Race winner receives the Challenge Trophy of the Company of Watermen and Lightermen of The River Thames.
What object is attached to the trophy?
13. Who won the first Race?
14. How long is the GRR course?
15. Which side of an approaching boat should you pass on?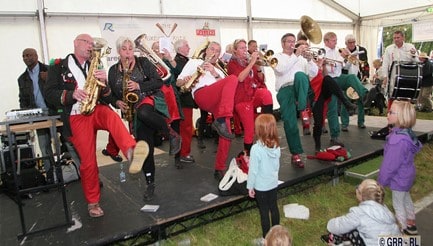 16. What is the name of the band pictured above and where are they from?